Prepare your year 3's for future school residentials with our 1-night programme
Book now for a fun packed adventure with the Dartmoor Centres!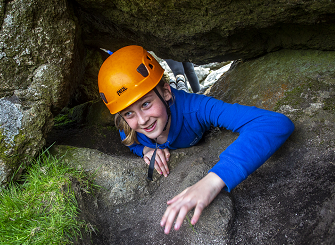 This mini programme is designed for year 3's to have fun and experience Dartmoor. It includes one night away, which will help children get used to school residentials before embarking on them in future years.
Example programme: £45 +VAT per a child with no food or £60 +VAT per a child including 3 meals.
✅ Day 1 (5.30pm): Arrive at the Dartmoor Training Centre or Pixie's Holt.
✅ Day 1 (6.30pm): Night walk around the local area to see the unique landscape in a different light, whilst star gazing along the way.
✅ Day 2 (9am): Depart from the centre to go and explore one of our local crags. The day will include a mixture of scrambling and weaseling around the tors, whilst learning about the local area and enjoying the beautiful scenery of Dartmoor. 
Note: One-night programme available between 30 Oct 2023 and 29 March 2024. Bespoke programmes for any number of days can be arranged and depending on your locality, we may be able to offer a pick up and drop off service.